About us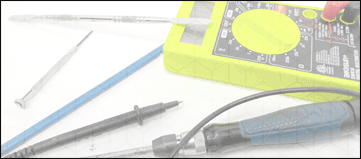 Welcome to Missingcord.com , Your number one source of replacement AC Adapters , power cords and printer parts. We bring you those hard to find parts many other big box retailers no longer carry. We don't break the bank either , you shouldn't have to pay more for a part then you paid for the original item !
When Steven Jones our founder created Missingcord in 2007 , It was born out of his frustration with the difficulty of finding parts for his little printer repair shop. Back then we ran operations out of a small office in Atlanta. Looking back , many of the big electronic companies made it hard to find parts for the very devices they sold. The idea was get the consumer to just , throw it away their item and simply buy a new one. Contributing to this disposable and wasteful culture we now find ourselves in. This also harms our environment with overflowing landfills, filled to the brim with broken electronics.
Steven found great joy from supplying others with the parts they needed to get their devices back working. From other shops to just Average Joe's who where feed up with their expensive electronics not working right. Pretty soon it became clear that our path forward was not repairing items , it was helping those who did.
We now serve customers all over , From Atlanta to Tokyo . But one thing hasn't changed. Our founding idea and old slogan. " Don't throw that device out! Get a replacement part and fix it yourself to make it as good as new !"
Sincerely,

The missingcord staff &
CEO Jason Shanks